Cost Estimates And Quantity Takeoffs
Cost Estimates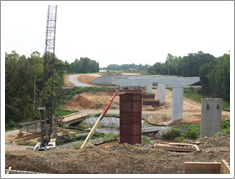 Willoughby 2000 PLLC can provide both detailed and conceptual cost estimates. We have developed budget estimates for developers and owners from preliminary plans and also have performed detailed line item estimating services for contractors from bid set drawings. Our estimating experience includes:
Highways
Bridges
Site work
Airfields
Underground Utilities
Commercial Buildings
We have evaluated change order pricing and value engineering proposals for owners as well as contractors.
---
Our firm can provide quantity surveys and earthwork take-offs utilizing InSite SiteWork. Using this program, we can generate detailed cut/fill reports, three dimensional views and site drainage information. We can also evaluate site earthwork balancing scenarios.
In addition to quantity take-offs, we can also provide related consulting services including:
Estimated calculations of rock and topsoil quantities
Structural fill and backfill scenarios
Evaluation of undercut scenarios
Excavation sequence recommendations
Subsurface evaluations
De-watering/groundwater evaluations
Haul/balance studies & analysis
Our services can be customized to fit your needs.
---
We are ready to work with you in supporting your cost estimating needs.
Our Services
Creating Solutions For The Construction Industry
Contact Us
Dont hesitate to get touch please fill out this form and we'll get back to you ASAP.
Get in Touch
Mon-Fri: 8:00 – 5:00
Address
455 South Main Street, Suite 300
Davidson, NC 28036